In this article, we will guide you through connecting your FlatRateNOW with ServiceM8
You must have a subscription to both FlatRateNOW and ServiceM8 before being able to integrate. This is done from inside FlatRateNOW. Before starting, we recommend you have created your users in both ServiceM8 and FlatRateNOW, so they can be linked.
In your FlatRateNOW Office:

Select Configuration
Select Features
Tap Mode
Select ServiceM8 Integration from the drop down list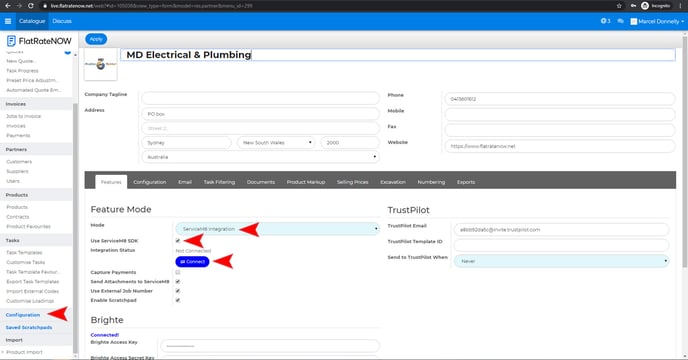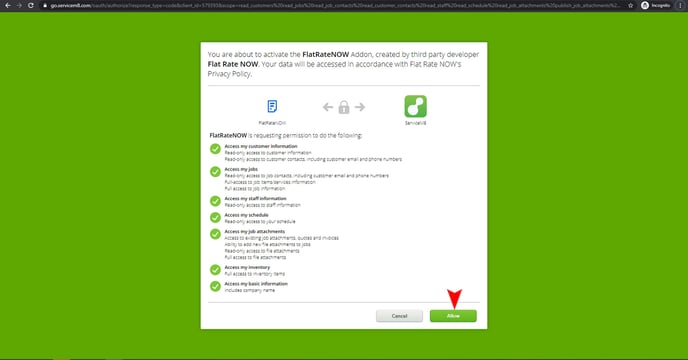 You will now return to your FlatRateNOW Office and congratulated on your successful connection with the ServiceM8 Integration. Next, you will be guided through setting up your integration.
Select Start Tutorial to begin. The following steps will match the guided processes of matching your FlatRateNOW & ServiceM8 users.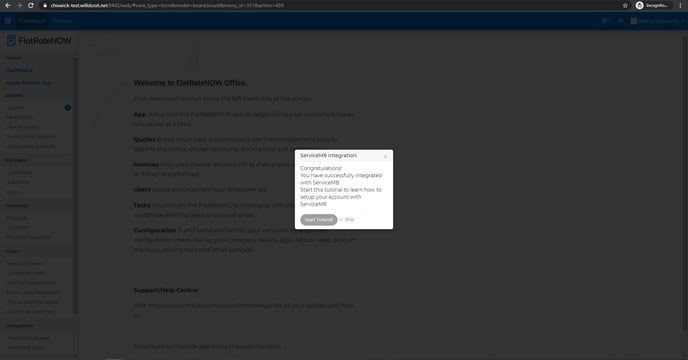 Match Users

Select Match Users


FlatRateNOW will do its best to match your FlatRateNOW User with the ServiceM8 User however it is important you review each line to guarantee each user is matched correctly.

Match users that are red by selecting the icon on the far right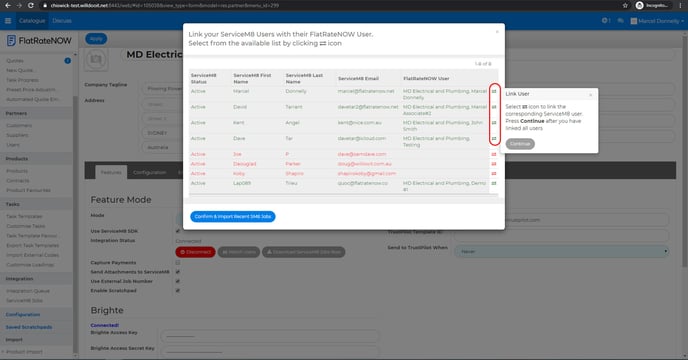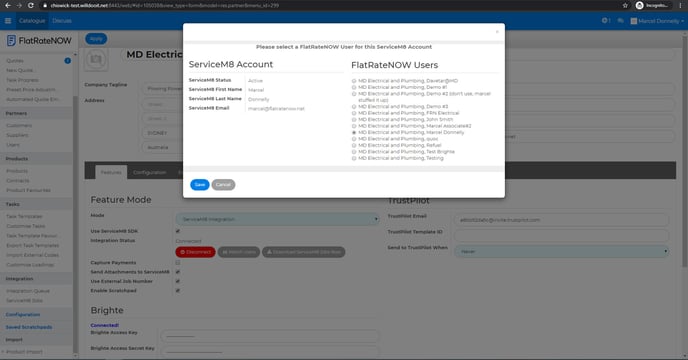 Once you have completed matching users, select Confirm & Import Recent ServiceM8 Jobs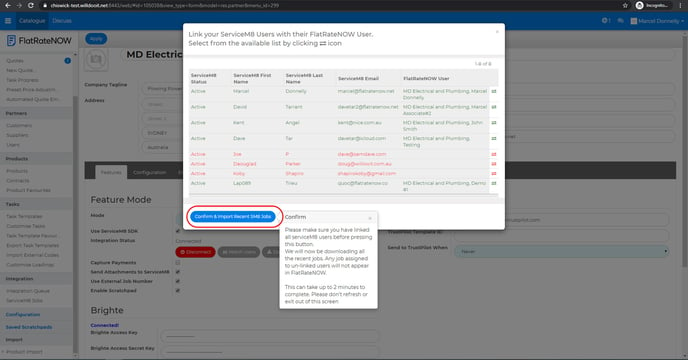 Once the jobs have been successful imported, you will receive a final notice advising you of the outcome.