The 'General' Settings in Configuration
This article will explain the information you must enter into the General section of Configuration.
The list below provides an overview of the general settings that may be configured for your company.
Enter your license number and ABN.
These are published on all of your quotes and invoices.
Time zone is used to ensure the correct date and time are used for emails and documents.
'Tradesman Name for Printed Documents' will override the salesperson on the formal PDF.
We recommend placing the business name here.
How to update the General Setting Fields
In your Office View, head to Configuration and select the Configuration Tab to enter your details.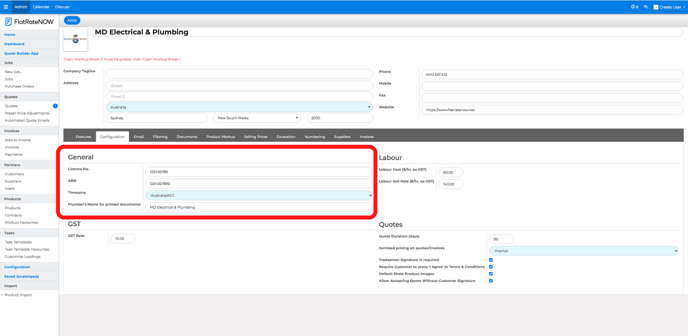 License Number
ABN
Time Zone
Tradesman Name for Printed Documents