Quote Settings
This article will outline how you can configure your quote duration and your itemising settings.
In FlatRateNOW, you have the ability to change how long your quotes are valid for and your settings for itemising your quotations.
Quote Validity
You can decide how long a quote is valid for. The default is 30.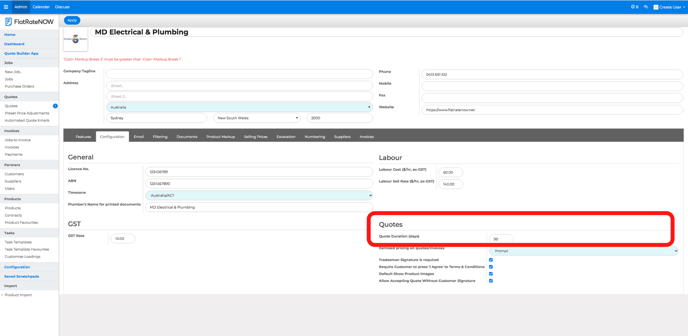 Tap the > configuration tab and enter the number of days you wish your quotes to be valid for.
Itemising Quotes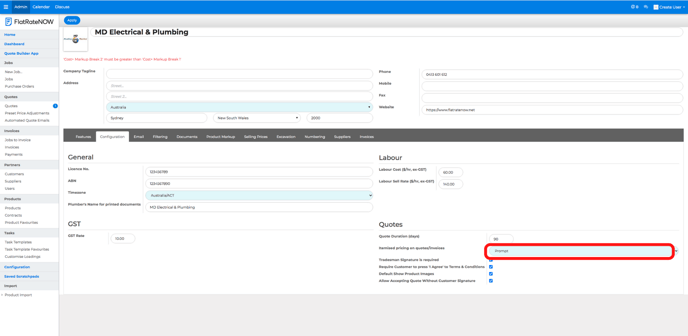 You can decide if you wish your quote documents to be itemised or non-itemised.
The options are:
If you choose prompt, the tradesmen can specify for each job if they wish to share an itemised quote or not.