The following update was deployed on the 9th of June 2020.
On the 9th of June, the following update was deployed.
Improvements
Dashboard
A new filter has been added to 'Quotes' called All Quotes. This will filter for quotes that are both Archived and Unarchived.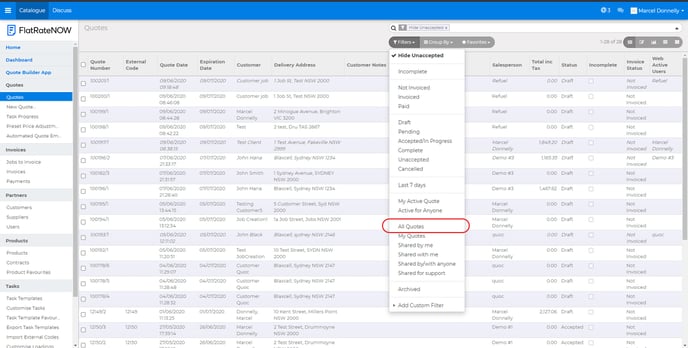 Yesterday & Last Month have been added as standard filters in your Dashboard
Custom Date Ranges have also been added to your Dashboard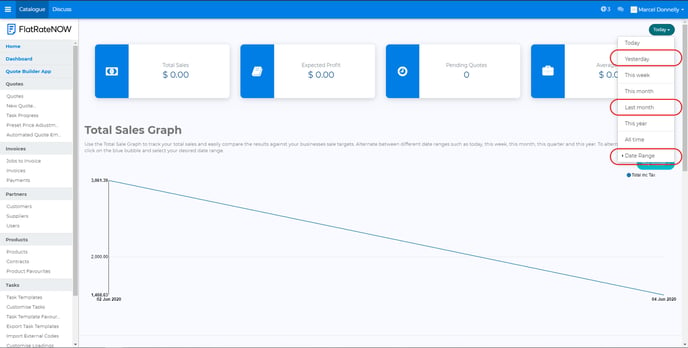 Quoting
The business company logo will now appear on the top left hand corner of the Online Quote View, replacing the original FlatRateNOW logo.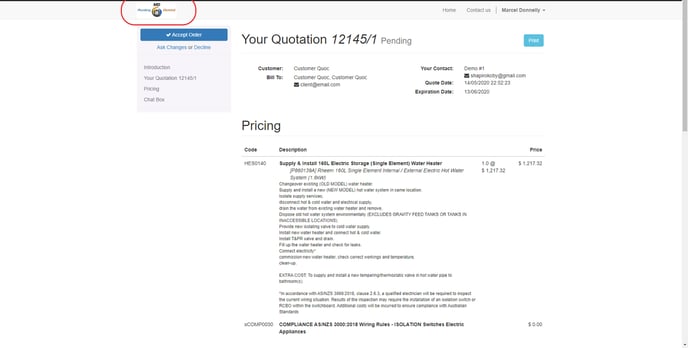 Invoicing & Payment
The Write Off feature now includes a confirmation screen with the following message:

You are writing off $XXX from the invoice. Are you sure you wish to write off this amount?
PLEASE NOTE: If you proceed, you will not be able to revert your action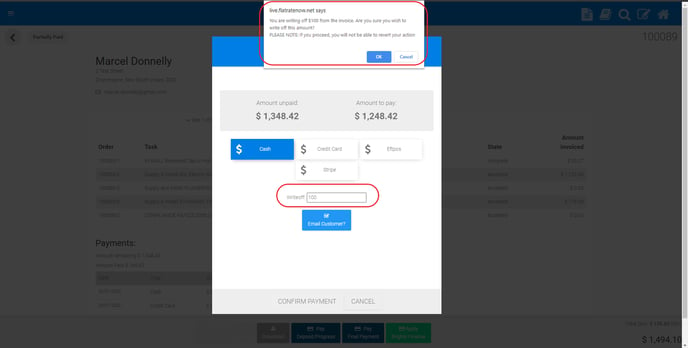 Bug Fixes:
Dashboard
The Sales Graph was impacted by an error if you had your filter set to 'This Week' and it was the start of a new month. Bit like the Y2K bug but not as dramatic.
Quoting
The 'Send Quote To Customer' screen will now fit to all device screens. Due to the new Brighte feature, the Send/Don't Send buttons would be hidden when in Landscape mode. A scroll bar has been added to rectify this issue.