How To Purchase The Trustpilot Add-on?
Here is a step by step guide on how to purchase the Trustpilot add-on for FlatRateNOW.
Enjoy seamless, no-touch integration with Trustpilot & FlatRateNOW.
To begin, head to our products page.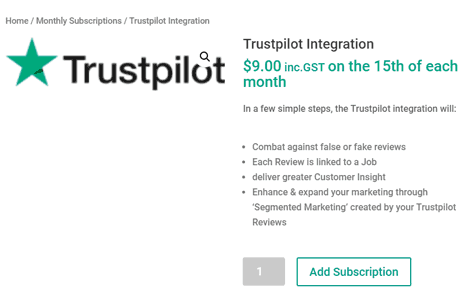 Select Add Subscription.
Log into your FlatRateNOW account.

Then proceed to checkout to input your payment method.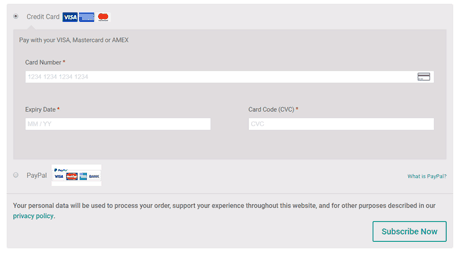 Have more questions? Submit a support ticket or contact us today