How To Make A Payment On The App With Stripe
In this lesson, you will learn how to create a payment on FlatRateNOW through the Stripe payment facility.
To raise a payment through Stripe payment gateway, go to your active invoice.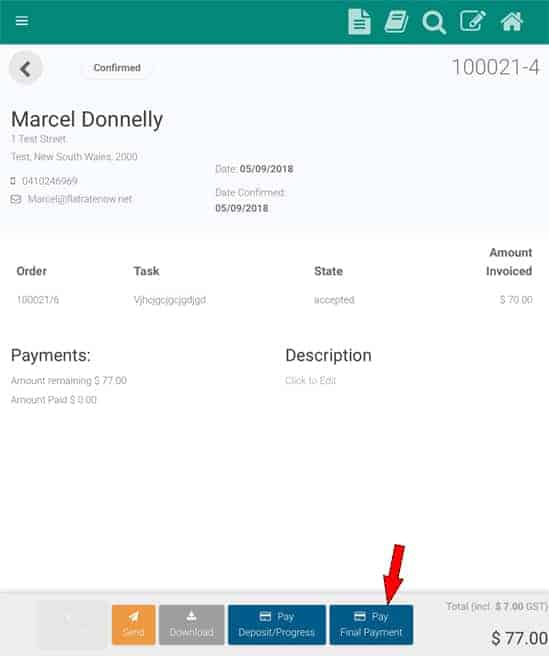 Then select Stripe as your payment option.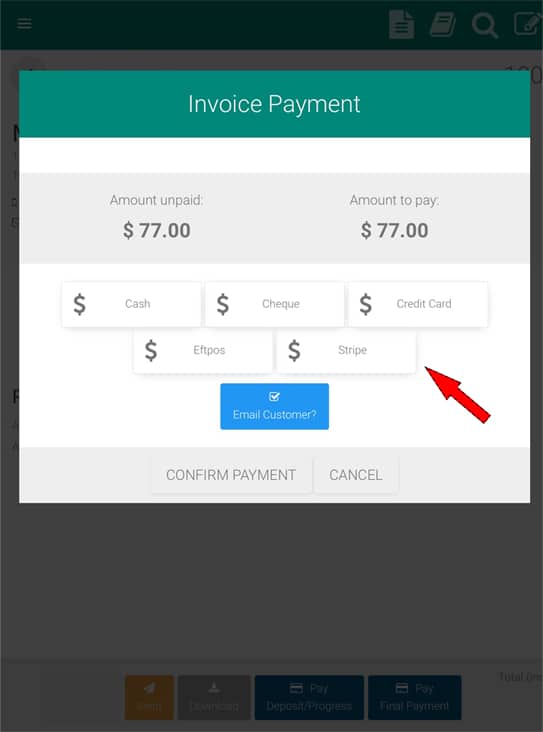 Select 'Confirm Payment'.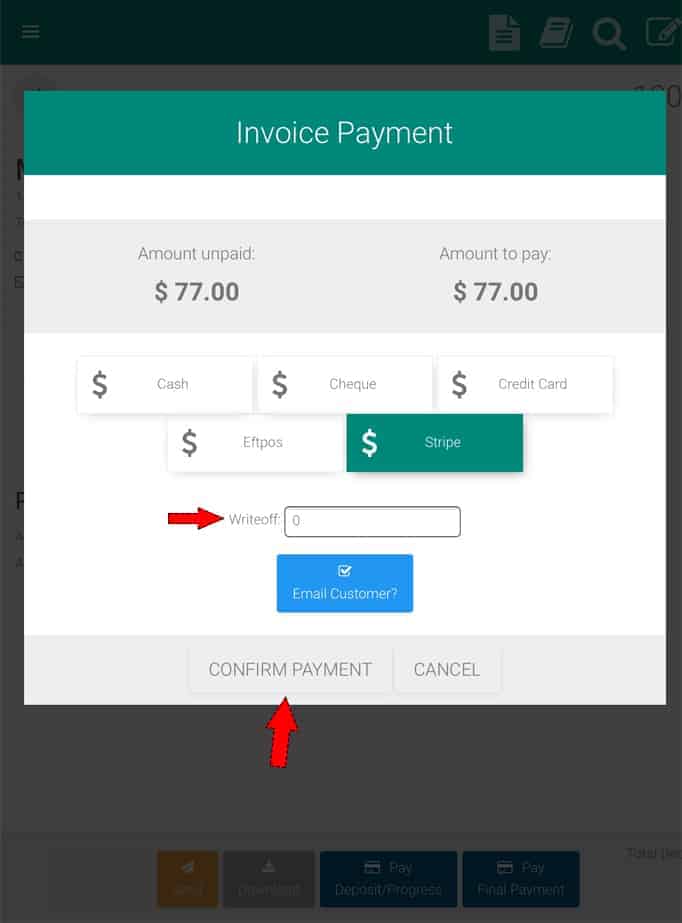 You will then be asked to input the credit card information of your customer. FlatRateNOW does not keep any customer credit card information.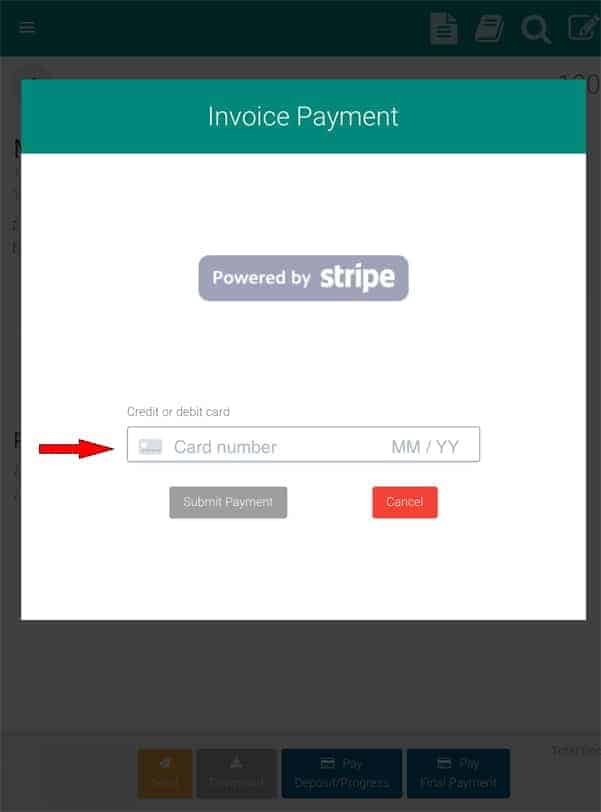 Select 'Submit Payment' and the application will load back to your invoice.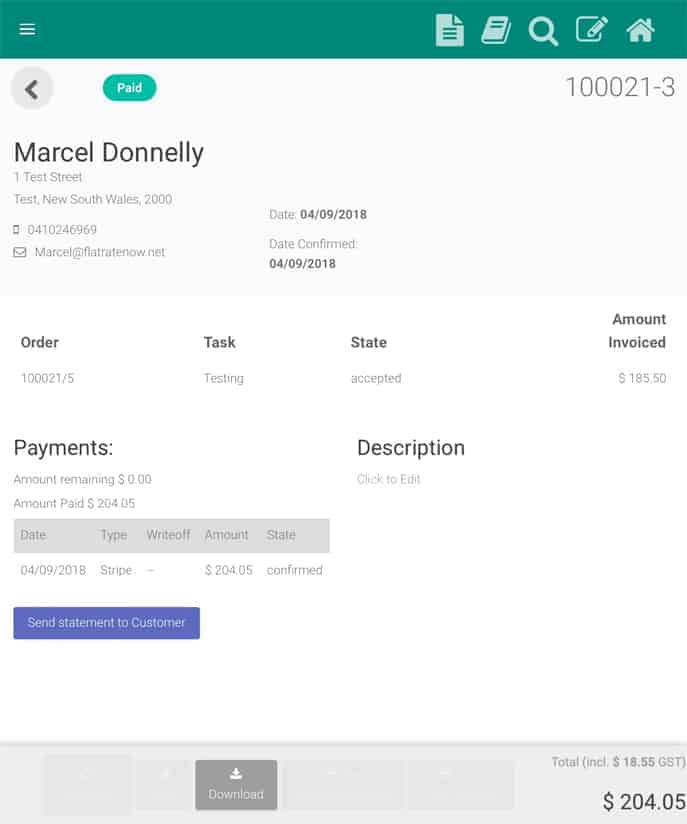 Updating the record to paid and a statement will become available, advising you of a confirmed payment.