This article will explain how to claim a job within FlatRateNOW.
There are many reasons why you would claim a job in FlatRateNOW.
Your colleague quoted the job but is not the one completing the job
You are onsite and ready to collect payment
You need to add more quotes to an existing job originally quoted by a colleague
The job in ServiceM8 was moved and now you need to claim it
To claim a job in FlatRateNOW you simply need to know the Job Number. Once you have that, follow these steps and you'll claim the job.
Step 1.
Open your Job List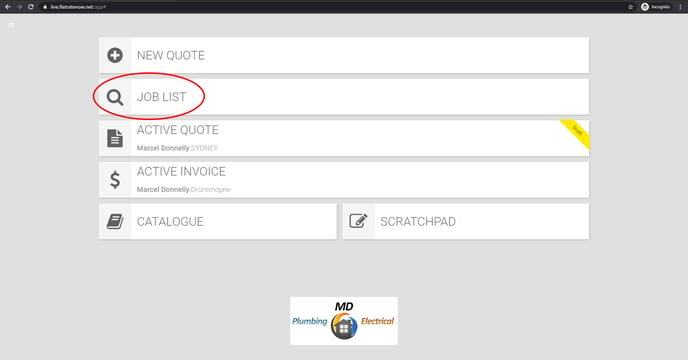 Step 2.
Enter Job Number into search bar and then enter the Job Number into the Claim Job field.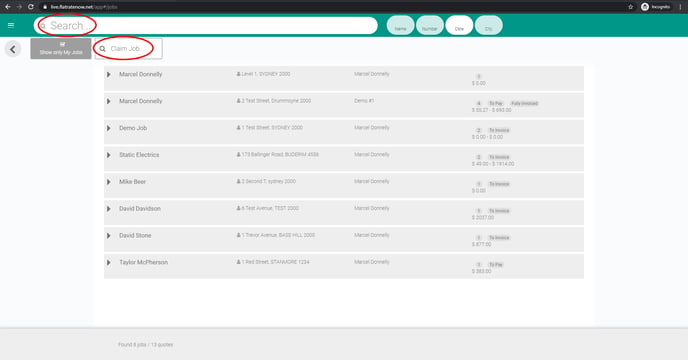 Step 3.
Click on the magnifying glass within the Claim Job field.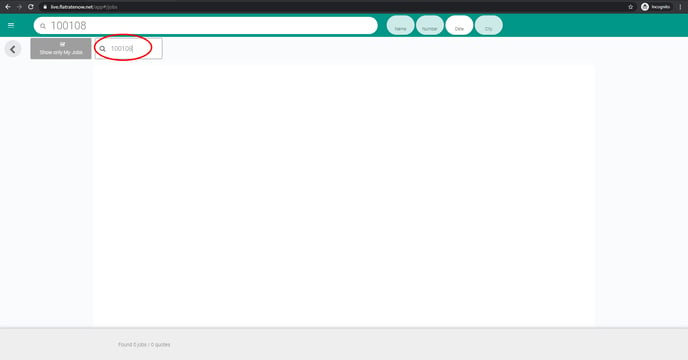 Step 4.
Give it a moment to load and the job will appear in the list.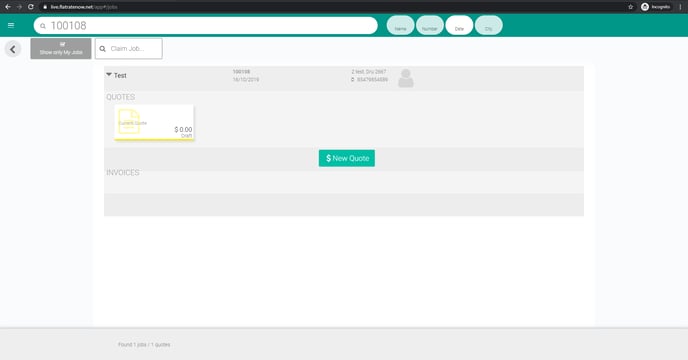 You can now begin.
Error Message:
If you receive the following error message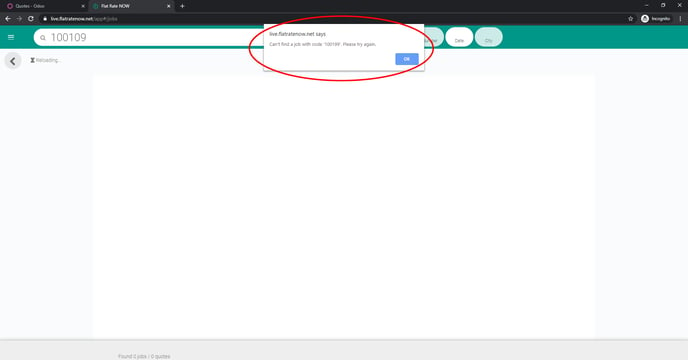 the following reasons could be why you've encountered this issue:
No job exists with that job number

Solution: Double check with the person who provided you the job number

You have entered the incorrect job number

Solution: Double check the job number you entered

The job has been archived

Solution: Head over to 'how do I unarchive a job?'

The job hasn't been sent by your Job Management System

Solution: Double check with your office that the job has successfully been sent from your Job Management System