Creating A New Customer
The following guide will explain how to create a new customer in FlatRateNOW and start a new job.
1. Log into the application
2. Click on New Quote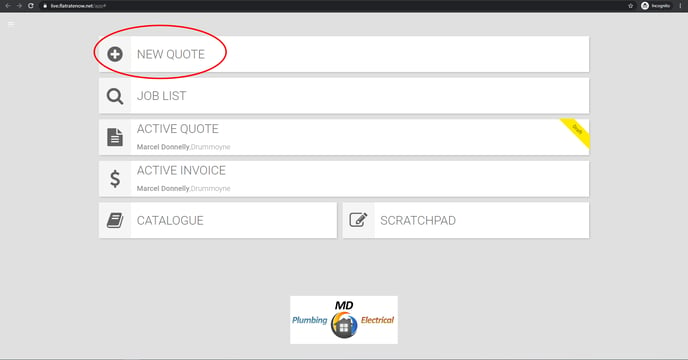 3. Click on New Customer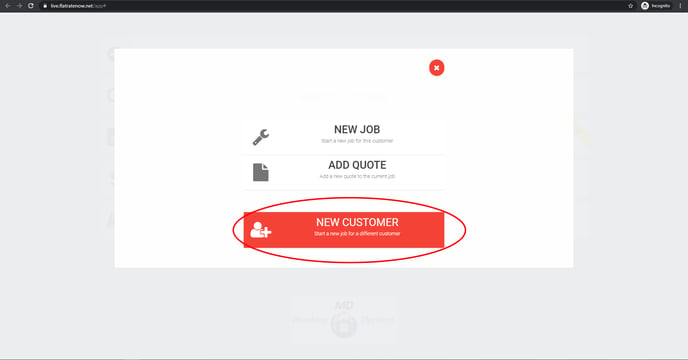 4. Input all necessary information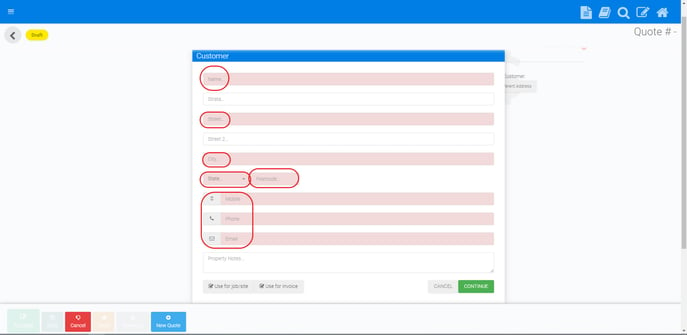 5. Hit Continue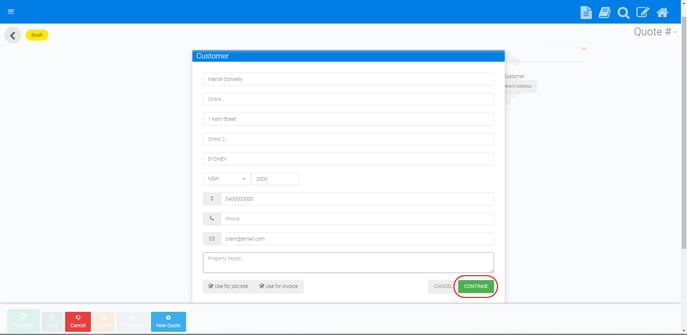 6. Start building the quote by clicking on Browse Catalogue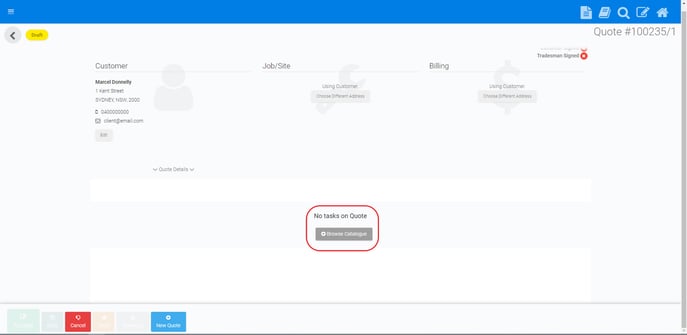 Enjoy building your quotation in FlatRateNOW.