Adding Dashboards to My Dashboard
In this article, you will create a new dashboard and save it in your My Dashboard section.
To ensure you are able to find the information you need quicker, create a dashboard entry and store it in My Dashboard. This way, the moment you need to check, you can simply open FlatRateNOW Office and review the data.
To add a dashboard to My Dashboard, follow these steps: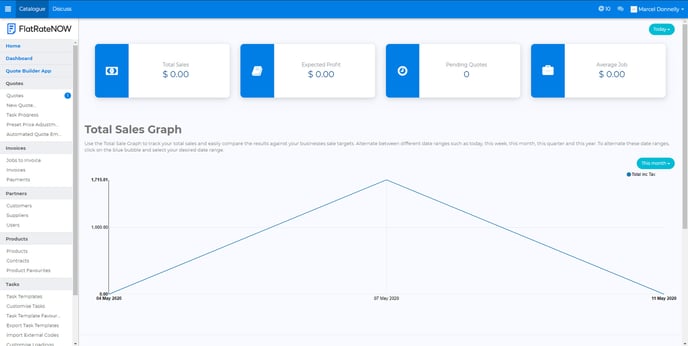 Decide whether you need Quote or Invoice information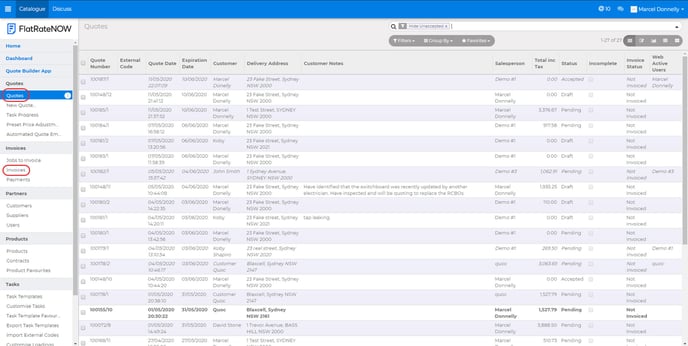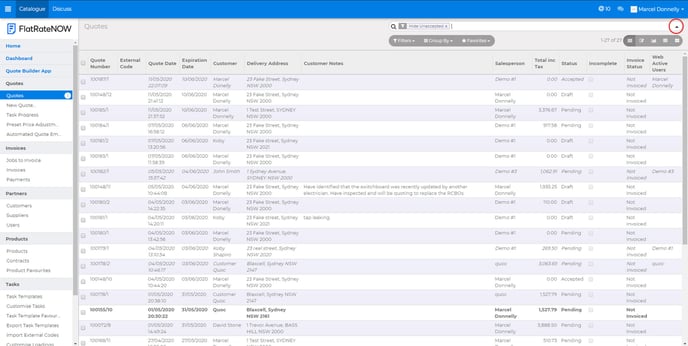 Decide which piece of information you would like to filter your quote by. In this example, we will filter by:

Group By = Accepted By
Filter = Last 7 Days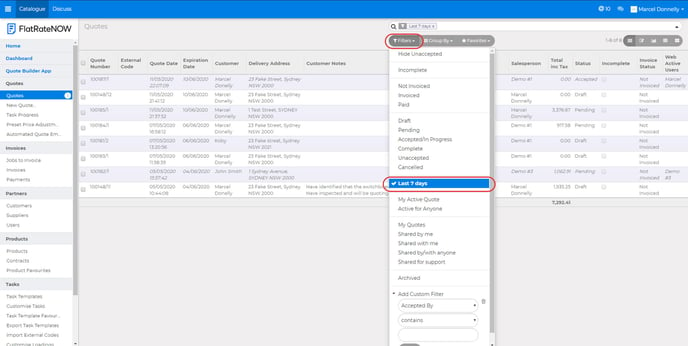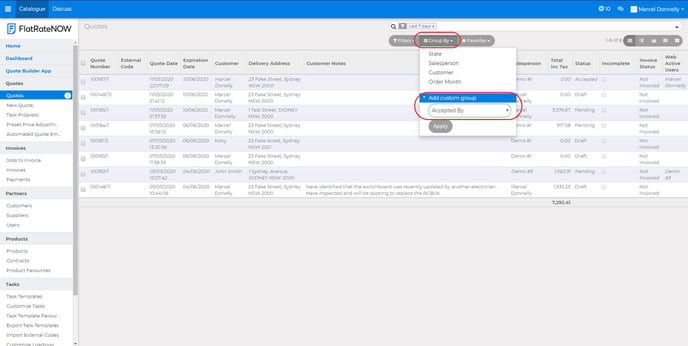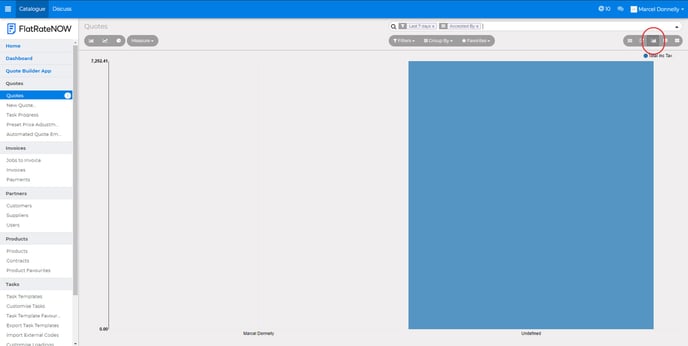 To save and add this dashboard, click Favourites -> Add to my dashboard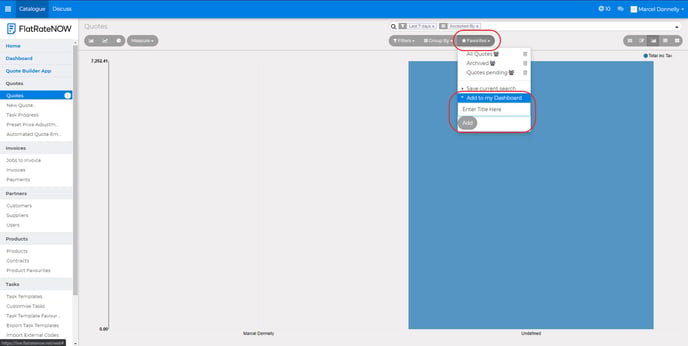 Enter the name of the dashboard and click add
You can now view your dashboard at any time in the Dashboard section of your FlatRateNOW Office.