Accepted Quotes in FlatRateNOW are returned to ServiceM8 for Invoicing, collecting payment and updating your accounting software.
The details are sent back to ServiceM8 to populate the following fields in ServiceM8:
Job Description
Work Completed
Line Items
1) Job Description
Customer Notes in FlatRateNOW Quotes are updated into ServiceM8 Job Description.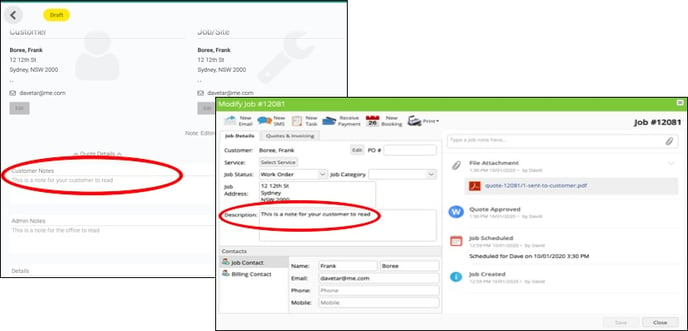 2) Work Completed
Task Descriptions from FlatRateNOW update the ServiceM8 Job Work Completed field.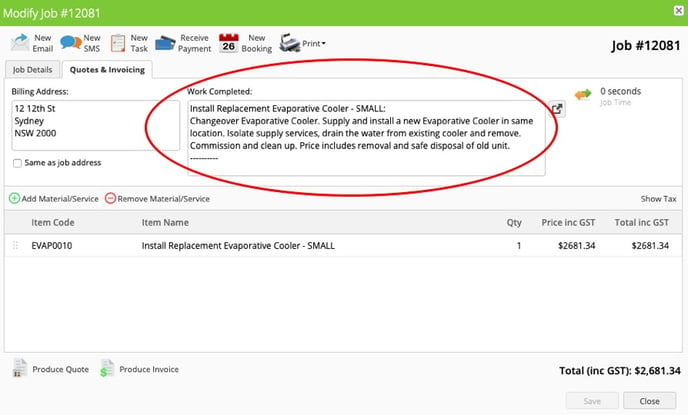 3) Line Items
Each Task in FlatRateNow is written to ServiceM8 as a line item for Invoicing.