In ServiceM8 when you assign a Job to one of your technicians in the Dispatch Board, the technician receives a Notification in the ServiceM8 app and the job is downloaded to the same User In FlatRateNOW.
Assign the job in ServiceM8 to your Tradesmen

The bundled ServiceM8 job will be sent to FlatRateNOW and appear in the tradesmen Job List

Users in both systems need to have the same first and last names if the transfer is
to be successful. You cannot assign the same job to 2 or more people in ServiceM8
as it, FlatRateNOW will not know who to assign the job to.
Important Notes:
Not Sending Jobs from ServiceM8 to FlatRateNOW
If you wish to schedule a Job in ServiceM8 and not transfer it to a user in FlatRateNOW, assign the Job to the user Unassigned Jobs. When you move the Job from Unassigned Jobs to one of your technicians it will be transferred to FlatRateNOW.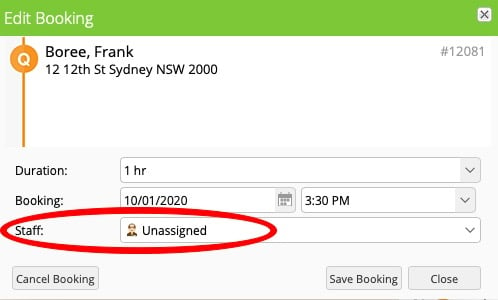 If you do not have a user called Unassigned Jobs create in in ServiceM8, with First
Name 'Unassigned' and Last Name "Jobs").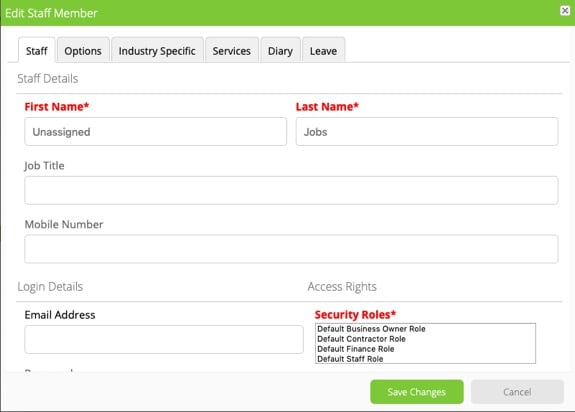 ServiceM8 will only send the job once
Once a Job has been assigned to someone in ServiceM8 and downloaded, it cannot
be downloaded a second time. If you reassign the Job in ServiceM8, the new technician will need to Claim the Job in the FlatRateNOW Job List using the ServiceM8 Job Number.
Where your ServiceM8 Job log is within FlatRateNOW
If your job does not appear in the Technician's FlatRateNOW Job list there may have
been an error.
Look in ServiceM8 Jobs in the FlatRateNOW Admin Console for the job
Number to see the problem. You can press Retry.