When Jobs are created in ServiceM8 and assigned to Technicians, the Jobs are automatically sent to FlatRateNOW for pricing and quoting before being written back to Service M8 for invoicing and payment.
Configuring FlatRateNow to talk to ServiceM8
In the FlatRateNOW management console choose > partners > users, tap create and enter FlatRateNOW users to mirror those in ServiceM8 - don't forget to save each one.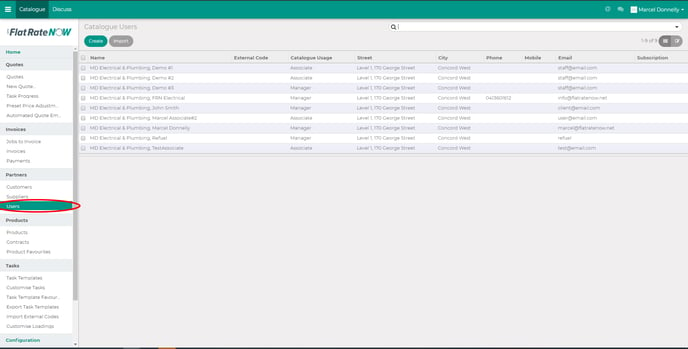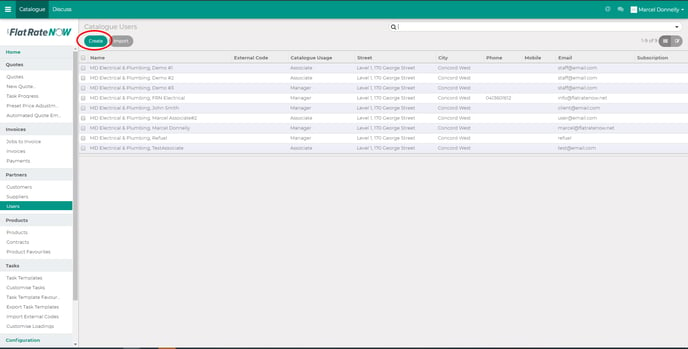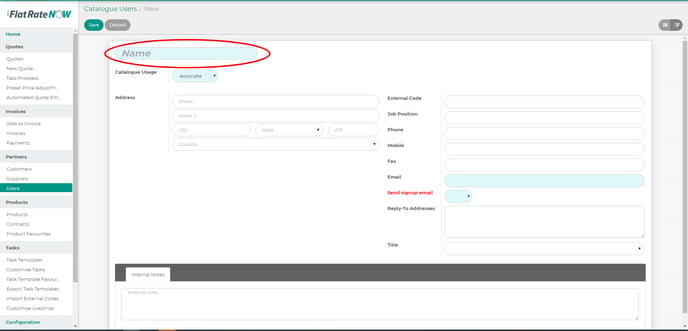 In the FlatRateNOW management console, select > configuration, tap the configuration tab and in > feature mode > mode pick ServiceM8 Integration.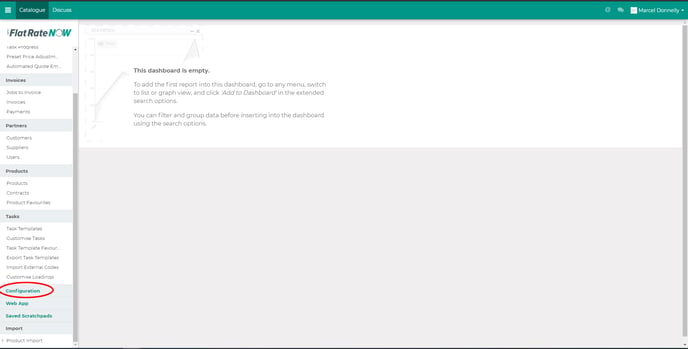 Add your ServiceM8 username and password.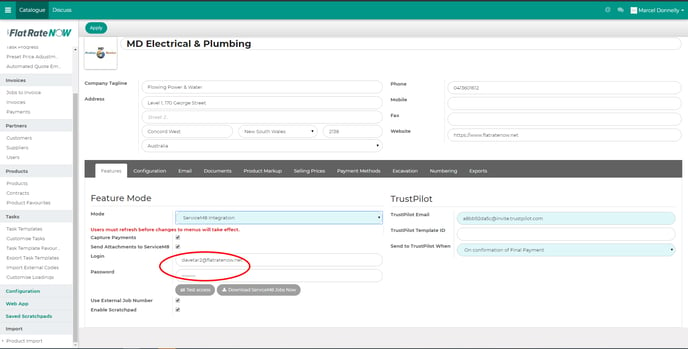 Tap test access to confirm your connection.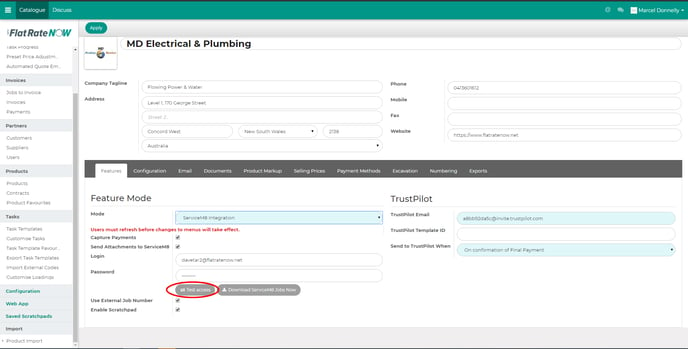 Select > capture payments, if you want to use FRN payments.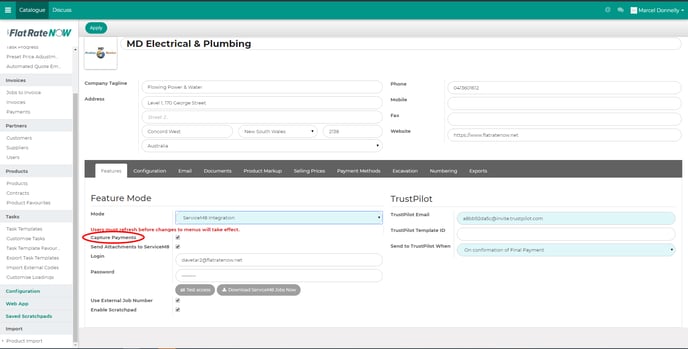 Select > send attachments to ServiceM8 if you want to store all the documents associated with a job in ServiceM8.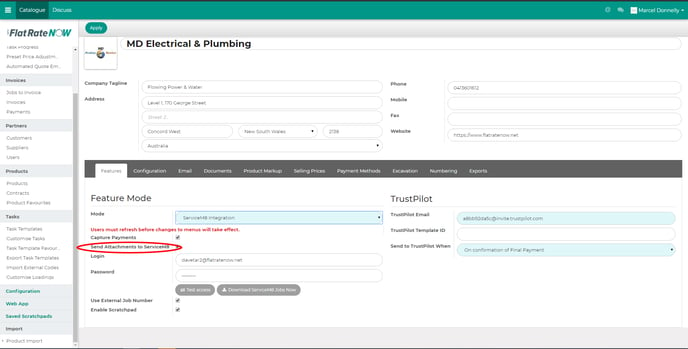 Use 'External Job Number', if you want consistency in job numbering across both systems (which is highly recommended).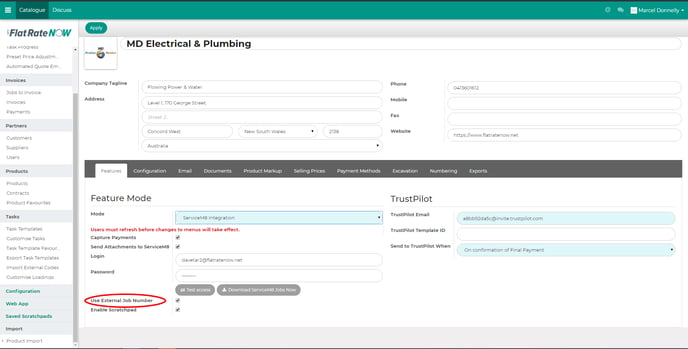 TIP: first and last names need to match exactly for ServiceM8 jobs to be correctly assigned.
For further information on how to integrate your Servicem8 account with FlatRateNOW, go to the integrations page.